Choir Notices
Next Concert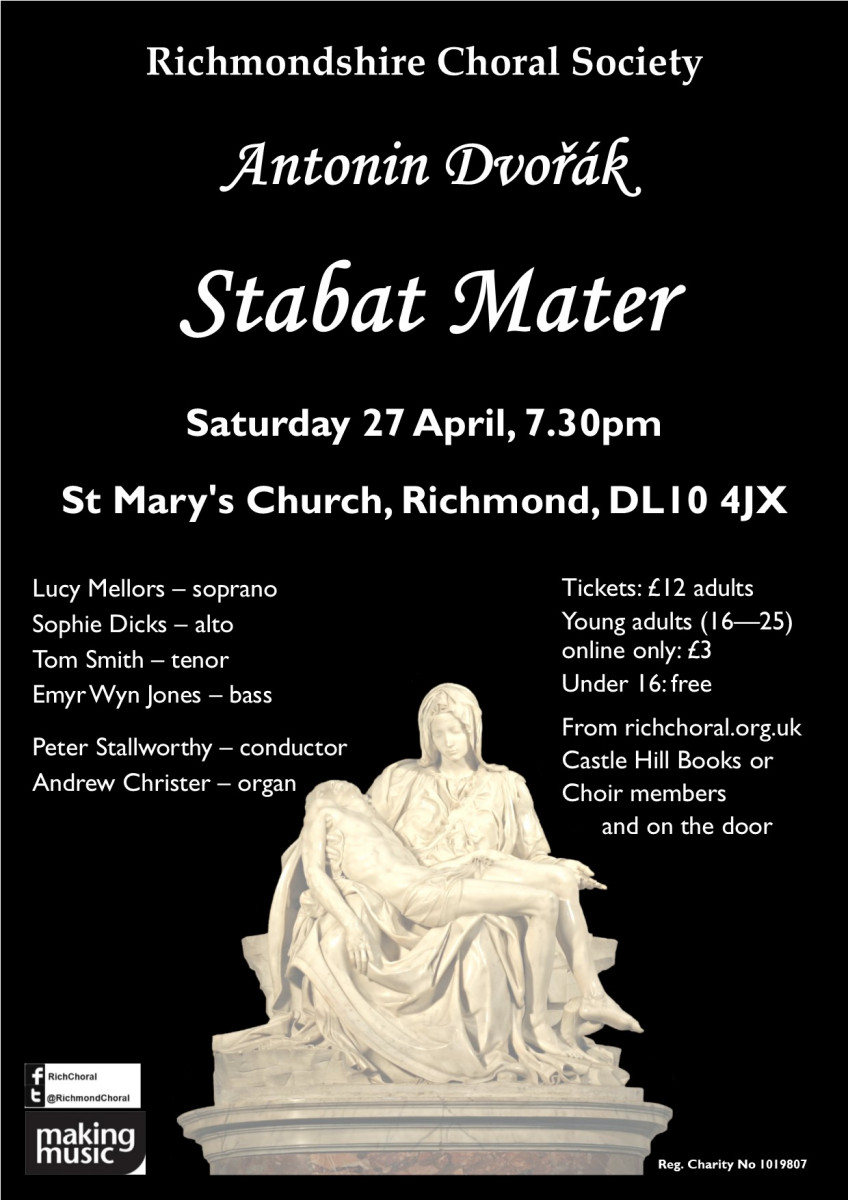 Tickets are onsale now for our April Concert.
The choir is really loving sing this beautiful work. It's full of luscious melodies and rich harmonies with a a wonderful accompaniment as well.
Sometimes it's reminiscent of a 'Palm Court' orchestra repertoire; one bit recently could well have been an intro to an Ella Fitzgerald song.
Just come and wallow in this rich, beautiful music.
Singing Holidays
If you are interested in having a holiday singing in a choir, there are links from our 'Other Organisations Events' page to specific holidays and also links to the organisations running them in our Links section.
Summer Trip to Carlisle
See here for details of our Summer Trip on 13 July to a Choral Workshop by The Sixteen in Carlisle.
Choir Photos
We have lots of lovely photos of the choir singing in rehearsal and concert on 8 December last, plus some of the staging crew getting everything ready for the choir to arrive. These were taken by Rhiannon Dalton, a young photographer who is has recently graduated from Darlington College. We will have a selection availabke for choir members to buy to help choir funds early in the Spring term.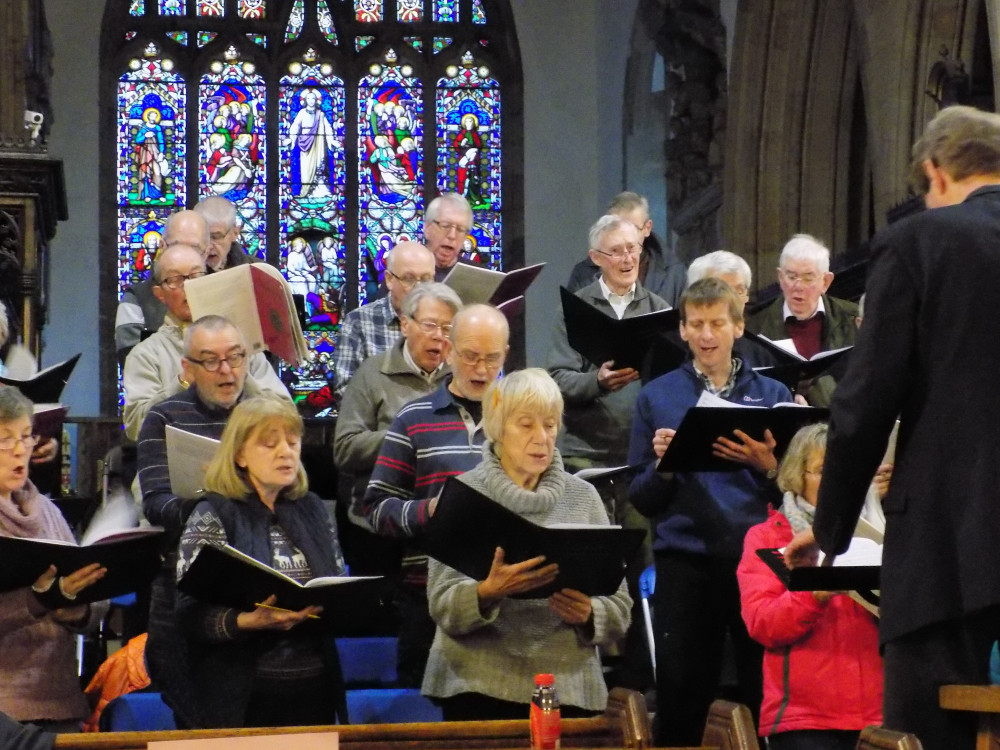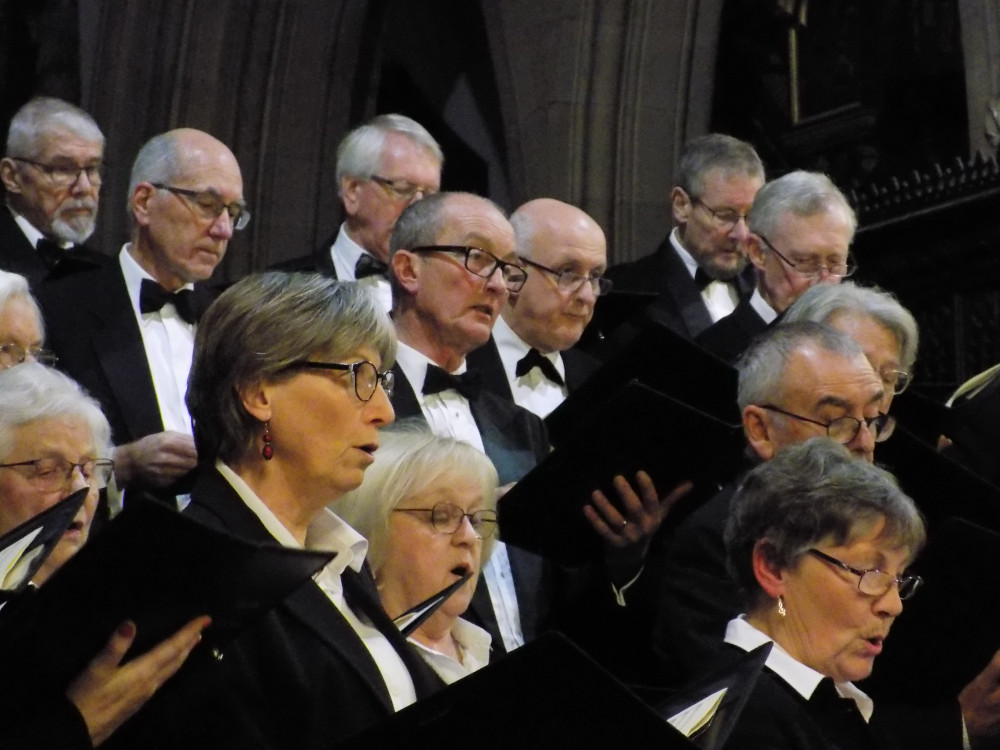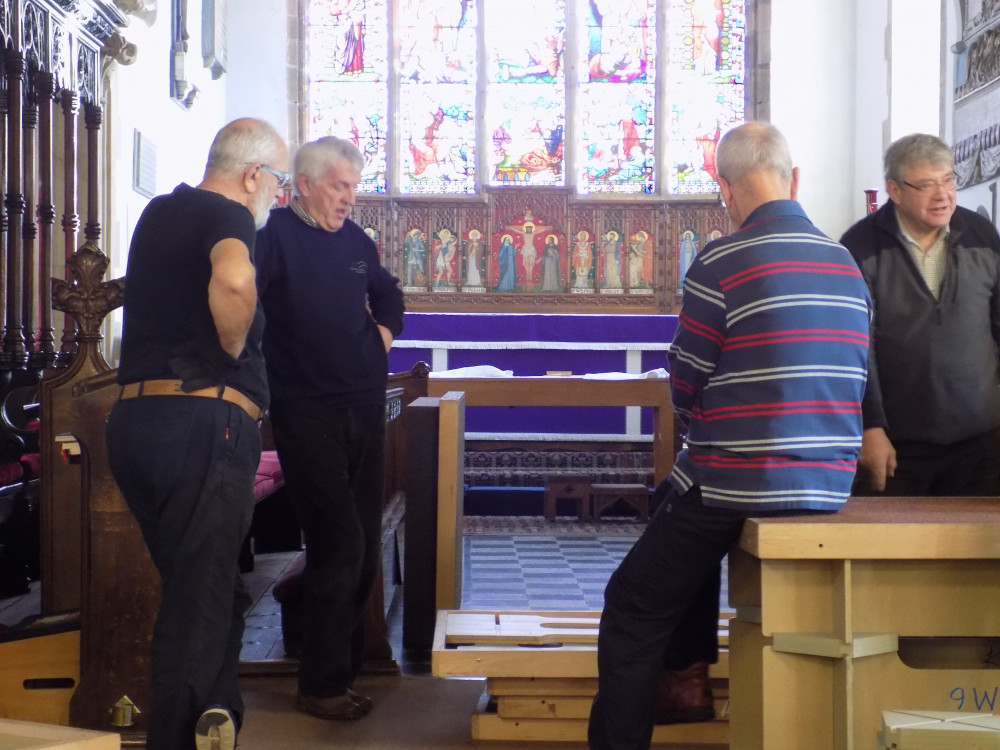 Friends of Richmondshire Choral Society
The Friends of Richmondshire Choral Society provide extra financial support to the choir to enable them to have those extra reserves to bring in special soloists, or instrumentalists including hiring instruments such as a harpsochord, when a performance requires it.
Membership is open to anyone including choir members and their families. For full details see the Friends pages.
Other Choirs
- are you looking for something different for Christmas?
See details of a lovely cantata by one of our members. It is called Jubilate Natale and we sang it at our Christmas 2017 concert, for which it earned a standing ovation. It is quite challenging in places and needs good soprano and baritone soloists.
Fundraising
We've got a new way to help raise funds for the choir and its costs you nothing. If you are shopping online - especially as we now prepare for Christmas - go first to our EasyFundraiser page and link to your chosen store from there. That will earn the choir a small percentage of what you spend. You'll need to sign up for an account with EasyFundraiser but it costs nothing and they assure us there are no ads to annoy you. You can sign up for a reminder to go to the EasyFundraiser site when you go online for shopping. We'd apreciate any comments from you about how it works for you. If you like it please encourage your friends and family to raise money for us too.
Thinking of Joining us?
If you want to sing with us, come and join us. Read more about joining the choir, and come to our rehearsals next term which will start on 9 September. Please arrive from 7.00pm to be ready to sing by 7.30pm. On the first night there is registration, subs payment and music collection to deal with, so allow time for them. (Existing members can save time by paying subs online and having registration forms completed)
Details of music will be in the Choir Members section of the website.
Thanks to Richmond Town Council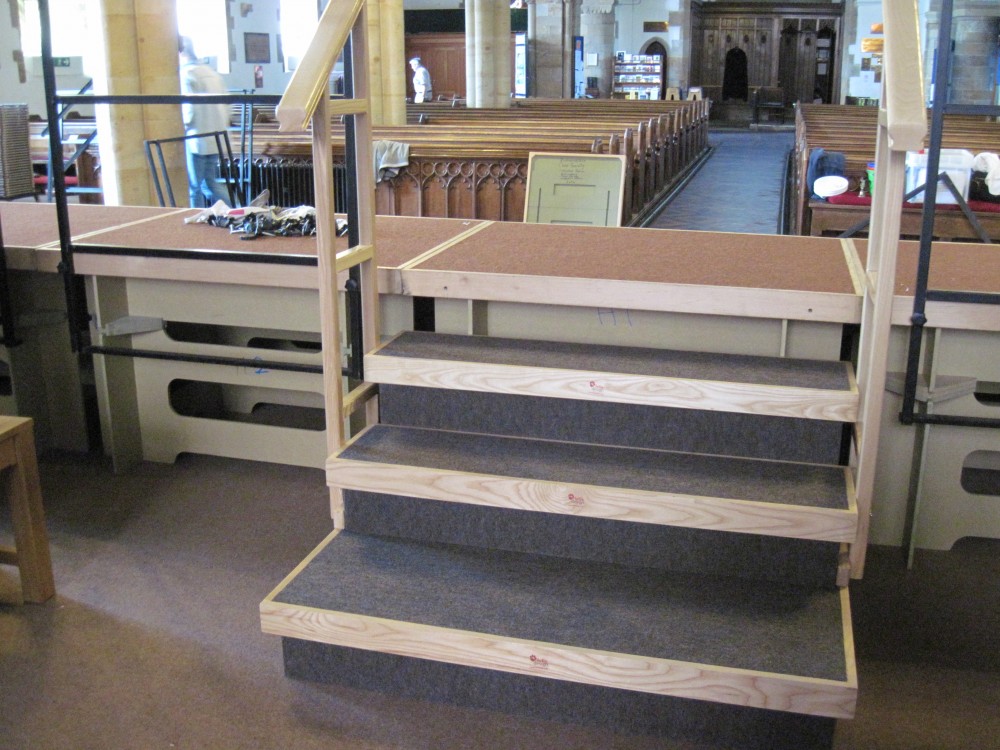 Thanks to a generous donation from Richmond Town Council we were able to get the safety steps now required at St Mary's. Full story here.
General Choral News
There are links to News letters from British Choirs on the Net in a page in Choir Members' Information